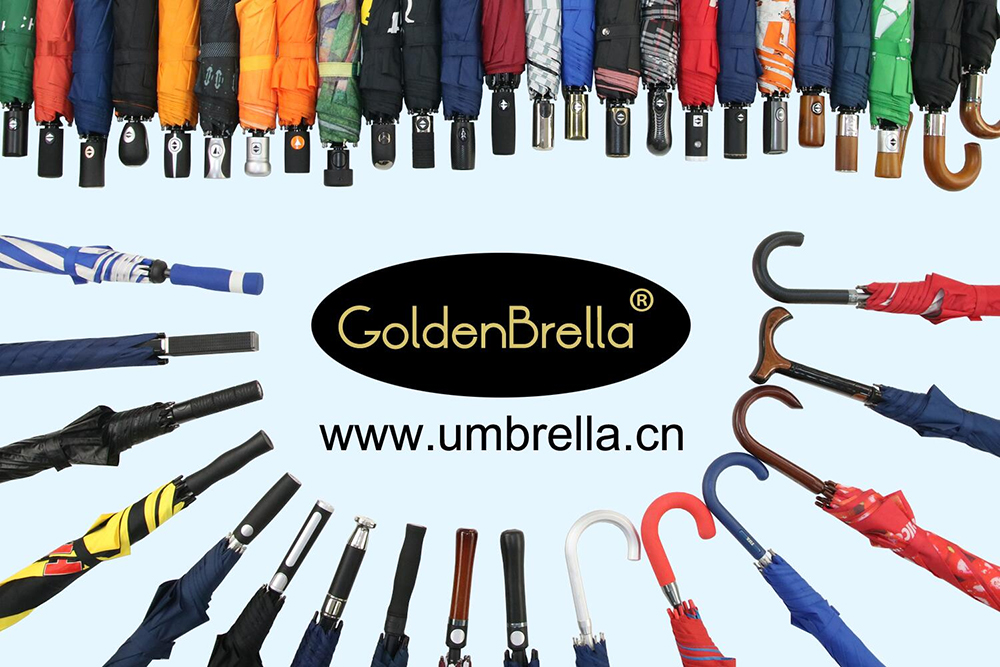 Golden umbrella company industry was founded in 2015 . David Yu , thefounder of the company , has been in the umbrella industry since 2005 and hasnearly 15 years of industry experience . Our company is located in SongxiaTown , Shangyu , Zhejiang Province , where 1 / 3 umbrellas are produced all overthe world. Our company and the cooperative factory currently have 5000 square metersof plant , 150 technical workers and 12 business development team. Providing high quality customized umbrellas is the main idea of our daily work. Consequently we are engaged to find the perfect umbrella for everybody dealing with promotional items.
Our company's main umbrella promotion products, including umbrella advertising solutions. Among them, the best-selling styles are: Auto Open and Close 3 fold umbrella / auto open wood shaft and wood curved handle straight umbrella / auto open all fiberglass golf umbrella / high quality large size beach umbrella / Car reverse umbrella, etc. In addition to golden's self owned factories, the company also has four cooperative companies operating together, namely Yuzo, Ruixin, Joda and Ziang.
Our company mainly contacts and negotiates with foreign buyers through Alibaba international station. At the same time, we also participated inexhibitions held in Hong Kong, Germany, the United States and other places, as well as a variety of offline exhibitions such as Canton Fair. Our company through BSCL, SEDEX and other factory inspection every year to meet the needs of different customers, to provide customers with perfect service.
We have a good professional production team with high-quality processing assembly lines. And can print whatever your logo or designs onto the umbrella panels, pouch or handle part. Your own designs or OEM order and any inquiries are welcome anytime.
Our cooperated customers are these: Porsche, VODACOM, Tiger,  NIVEA, BMW, Benz, Audi, Tigo and some well-known brands. We honor the contract and always keep the promise to clients. We would like to do long time business cooperation with you by mutual benefits and efforts.
---
Post time: Jul-20-2021