High Quality Advertising Custom printed Anti-UV Outdoor Sun Beach Umbrella manufacturer china
Product Detail
Product Tags
Easy to handle thanks to sliding safety runner, strong solid ribs, two-piece height adjustable shaft with clamping lever, lower shaft approx. 120 cm long, the opening diameter under the umbrella is 2.2m. Cover with sun protection factor (UPF 80 according to UV standard 801), water and dirt-repellent cover properties through original Teflon™ fabric protector. Cover with volant with additional space for promotional labelling.
STURDY IRON POLE & FIBERGLASS RIBS: The stable powder coated iron pole and 8 high-strength fiberglass ribs of the portable beach umbrella provide more durability and extended protection, which makes this beach umbrella even more wind resistant and stronger. And the strong powder coated iron pole to help extend the life of your seaside umbrella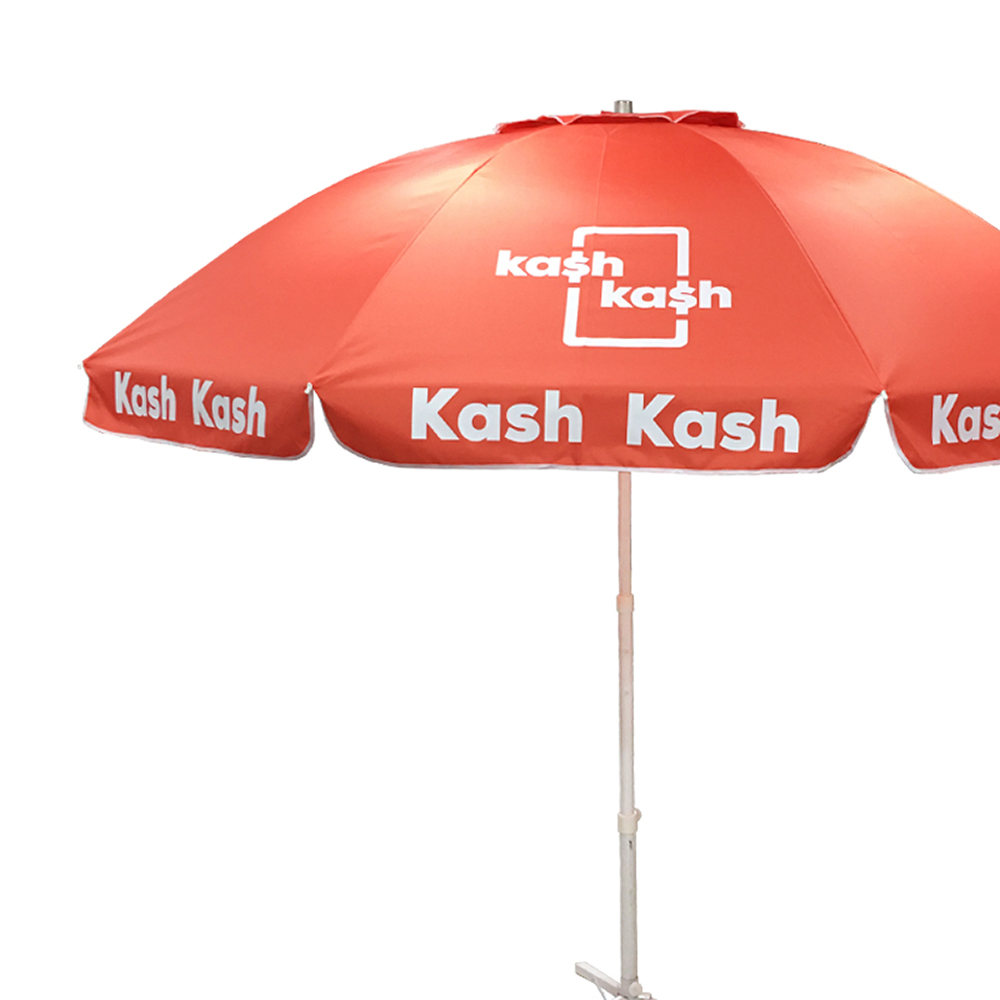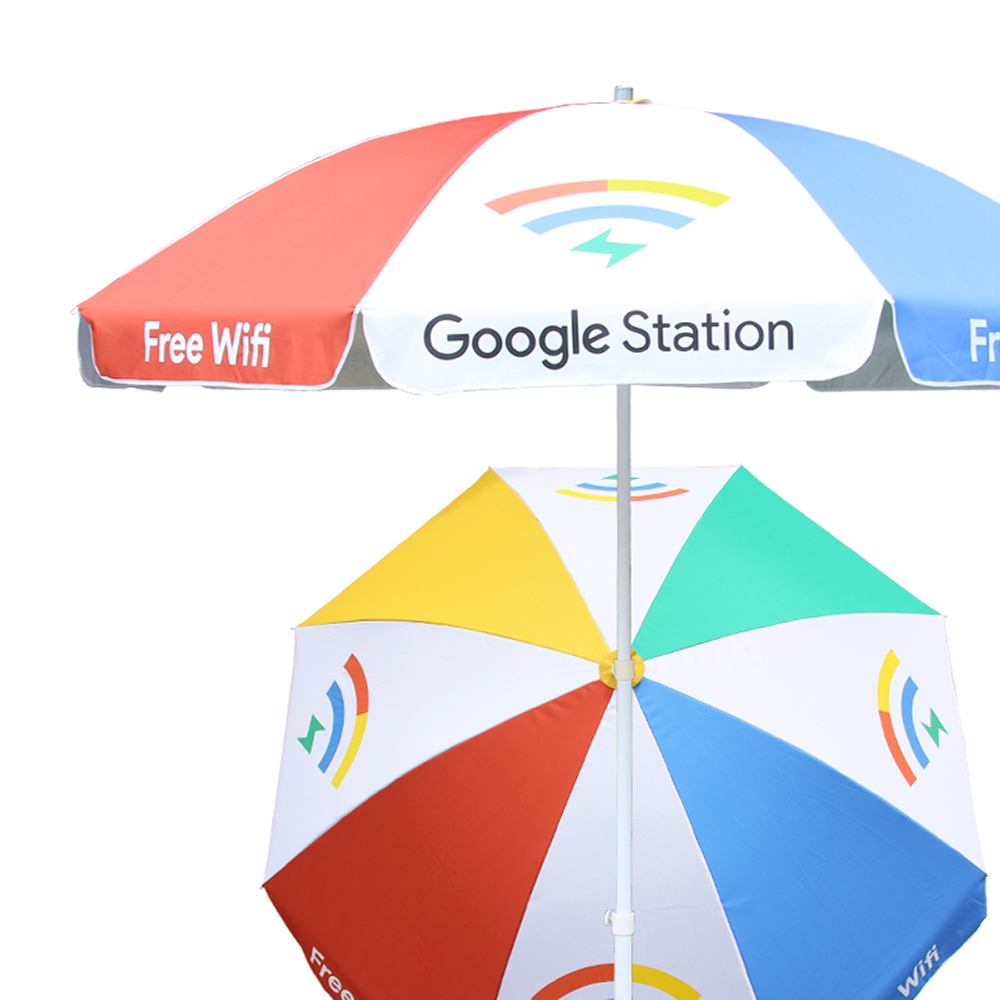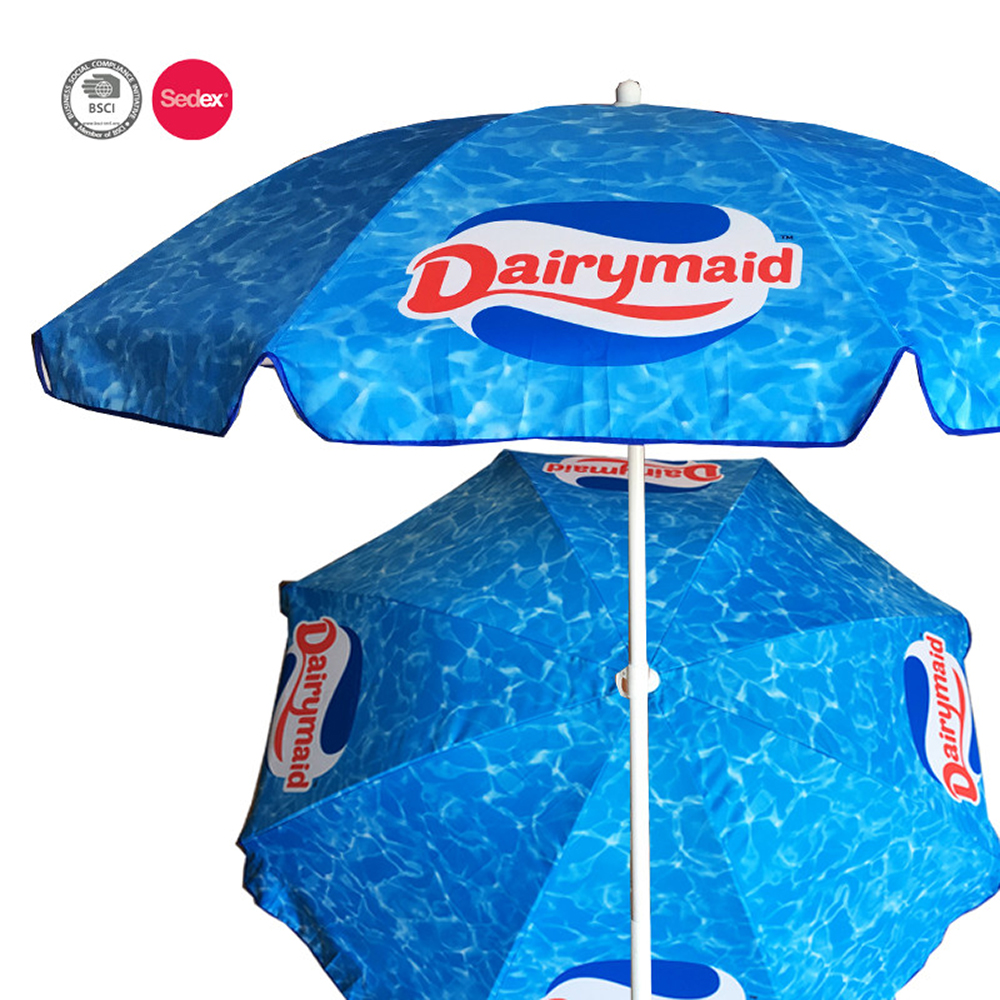 WEATHER RESISTANT FABRIC: The outdoor beach patio umbrella is made of high durability UV resistant polyester fabric that can block harmful radiation and protect you from 99% of intensive UV rays. And the polyester marital is waterproof, fade-resistant, rust-proof. You can feel comfortable relaxing under this shady shield for hours. And cleaning is easy - just wash it with mild soap and water
PUSH BUTTON TILT DESIGN: The beach patio umbrella features a versatile tilting mechanism that allows you to adjust the shade and block the sun at all angles quickly without moving the beach umbrella, you can enjoy cool shade from sunrise to sunset. And the sewn-in strap and portable carrying bag keep the umbrella disassemble and stow away quickly. And you can bring your umbrella anywhere easily, like your patio, garden, pool and beach and camping.
UV Protection and Tilt System - UV coating on the top of the canopy, which helps to protect you from extra UV Rays. Easy tilt adjustment help it to track the sun and maximize your shade all times of the day.
Beach umbrella is a kind of super large umbrella used for sunshade and sunscreen. Beach umbrellas are usually 6 to 9 feet (2 to 3 meters) wide and folded smaller for easy transport in a car or beach bag. Beach umbrellas should be considered a necessity to spend any time outdoors to avoid suffering and potentially dangerous sunburn.
---
Previous:
---