Promotional Gifts Colorful Women Portable Travel 5 Folding Mini Pocket Capsule Umbrella
Product Detail
Product Tags
Mini 5-foldable umbrella with manual opening soft-touch handle. Easy to handle thanks to sliding safety runner , high-quality windproof system for maximum frameflexibility in stormy conditions , chromed steel shaft , attractive handle with elegant chrome finish andpromotional labelling option , suitable for handbag through ultra-light weight and compact size .
ULTRA LIGHTWEIGHT & COMPACT: Elaborate craftsmanship makes this umbrella weigh only about 7.04 oz. Mini design allows this umbrella short enough (7 inch) to fit perfectly in your bag. Light and small, this umbrella is perfectly portable for anyone!
CONVENIENT & A IDEAL GIFT: Mini size and ultra light, this umbrella is quite convenient to tote around you anytime anywhere. Stylish look plus various bright colors for you to choose make this umbrella as a perfectly ideal gift to your family, friends and colleagues!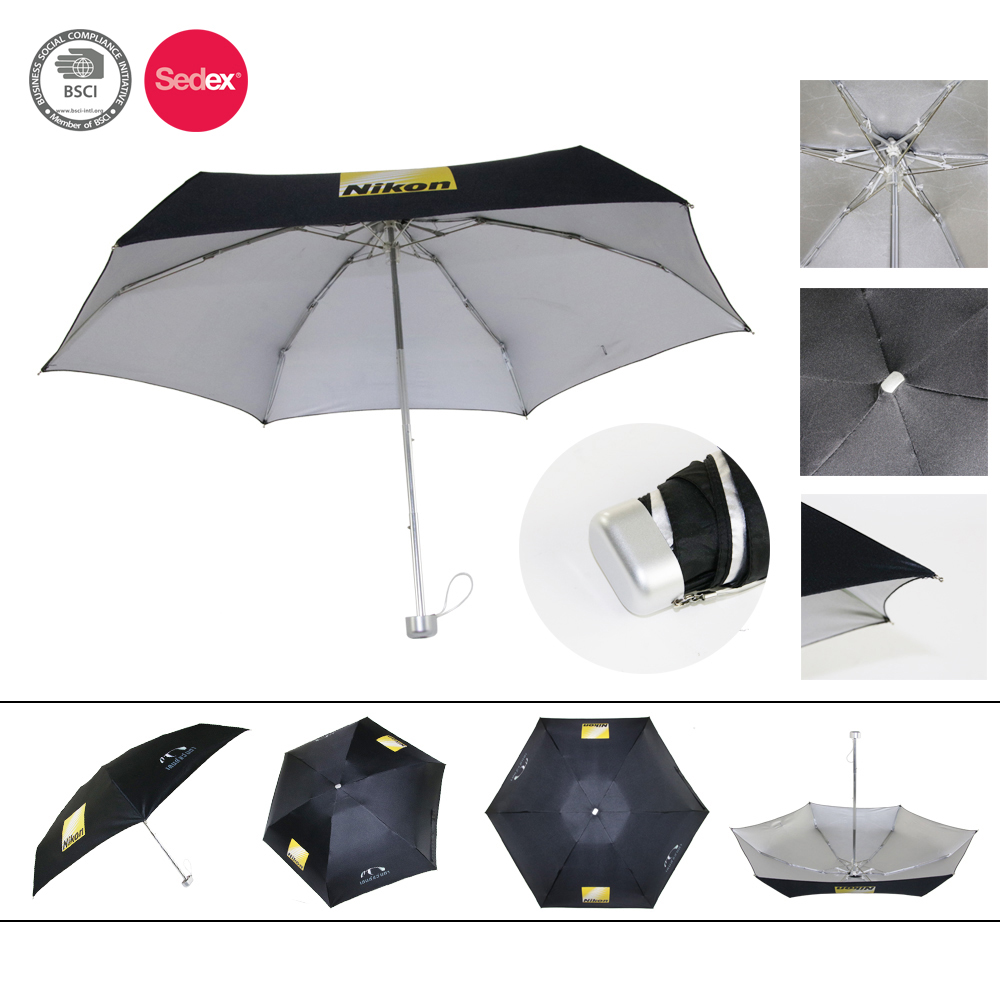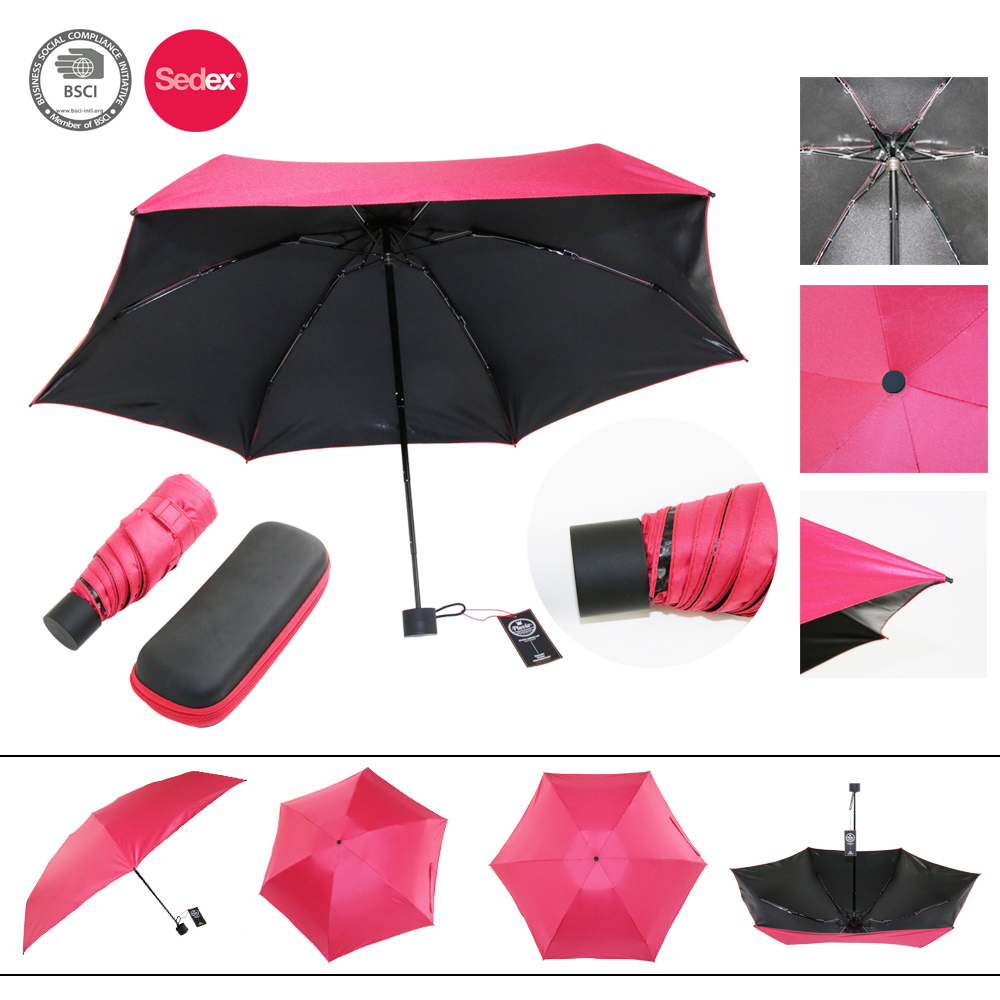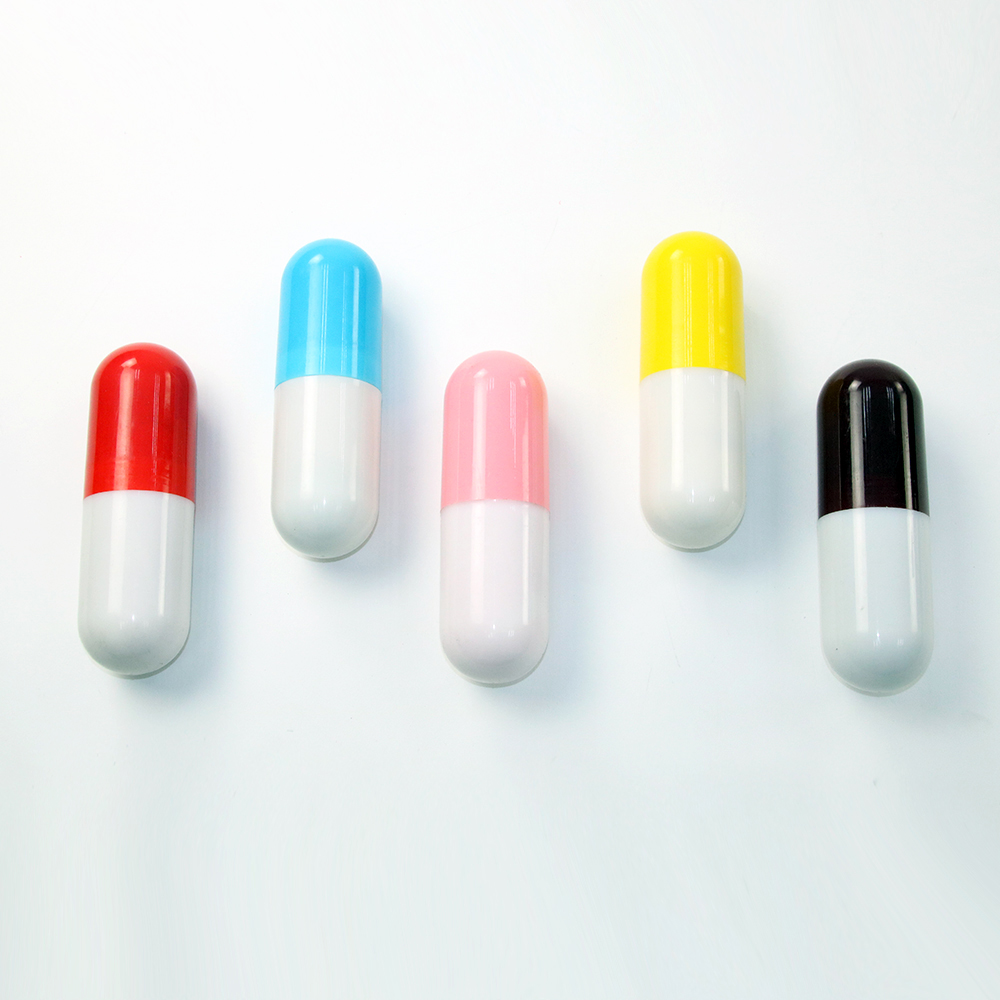 STURDY & SMOOTH DESIGN: Made of 8-ribs aluminum alloy come with a mental shaft, this umbrella is well constructed for you to use smoothly. Closing and opening is manual while all work in a swift and easy motion. The non-button design ensures your finger not be hurting when close it.Easy to open and close without much strength needed. An Velcro strap keeps it closed nicely when close.
WIND RESISTANT & WATERPROOF: The fiberglass rib plus a mental shaft endow this umbrella with the ability to withstand in the normal heavy wind and rain. It won't easily to flip out inside like most other umbrella do. The waterproof coating make it dry quickly and you could just put it back into bag in short time after use.
It suitable for handbag through ultra-light weight and compact size. The brand logo can be printed to better display the corporate image and culture. The mini size makes the umbrella more portable and can be placed in pockets and handbags.
---
Previous:
Promotion Custom Logo Printed Double Layer Inverted Car Reverse Umbrella with C-Shaped Handle
Next:
Promotion Custom Windproof High Quality Auto Open EVA handle Big Size Golf Umbrella with Logo Printing
---