Promotion Custom Logo Printed Double Layer Inverted Car Reverse Umbrella with C-Shaped Handle
Product Detail
Product Tags
Easy to handle thanks to sliding safety runner, high-quality windproof system for maximum frame flexibility in stormy conditions, fibreglass frame opening from the inside out, flexible fibreglass ribs, double cover with lasered ventilation pattern to avoid the build-up of air, trendy reflective piping in silver, soft-touch crook handle with promotional labelling option.
PERFORMANCE - This exclusive Inverted umbrella t you stay dry and look impeccable even after walking from the parking lot to make that important business pitch. When you reach your destination and close the Sharpty, rain collects inside ais designed with durability, versatility and comfort in mind. umbrella is constructed with premium carbon fiber material which is sturdy, corrosion resistant and features double-layer canopy design to protect against rain and wind
ERGONOMIC C-SHAPED HANDLE - Walk comfortably hands-free while answering phone calls, handle grocery bags, baby or even grab a child's hands. The comfort grip C-Shaped handle allows to slide over a forearm or wrist so makes it able to attend what is more important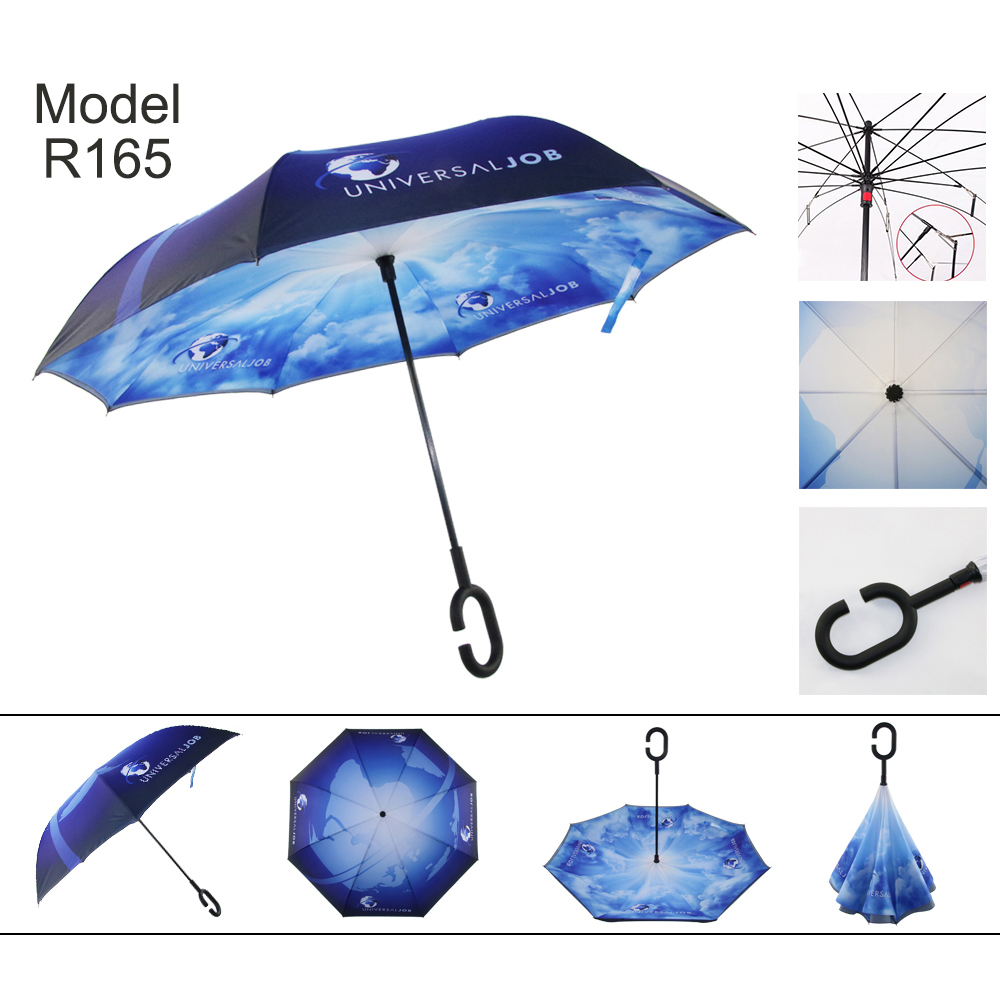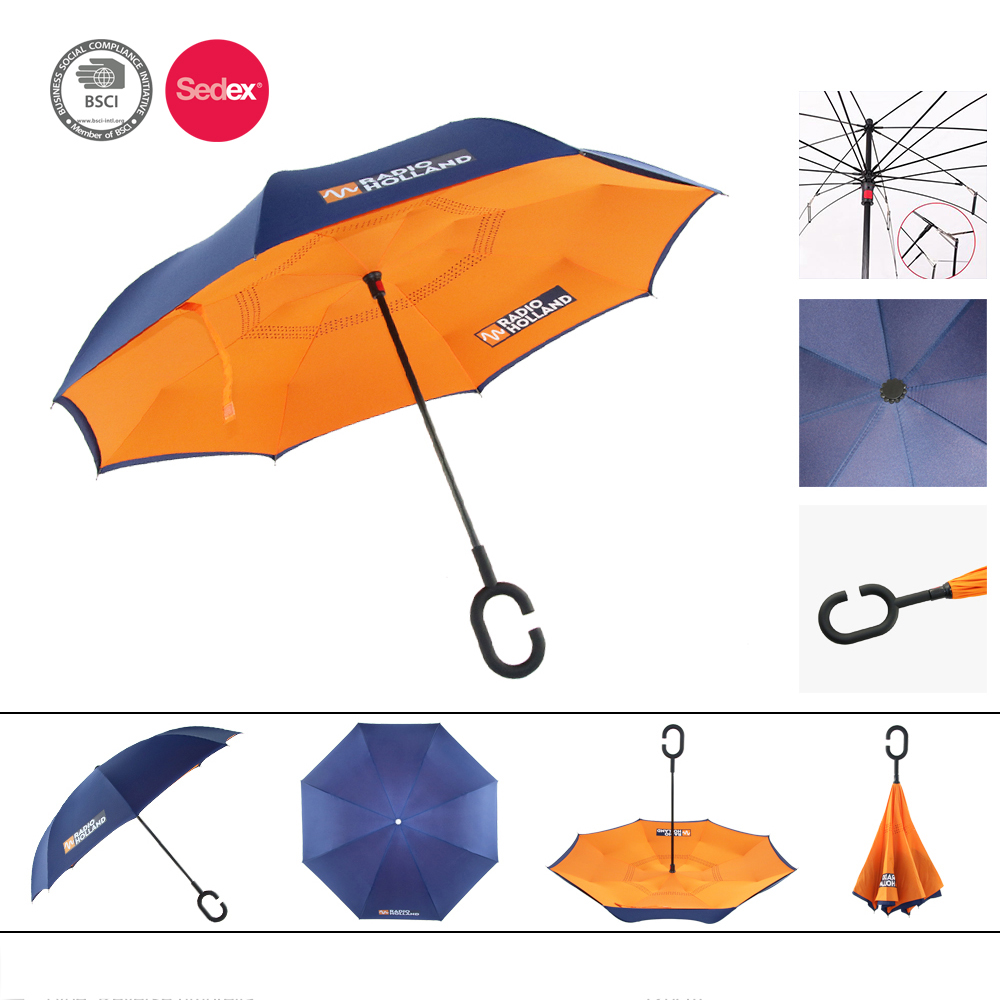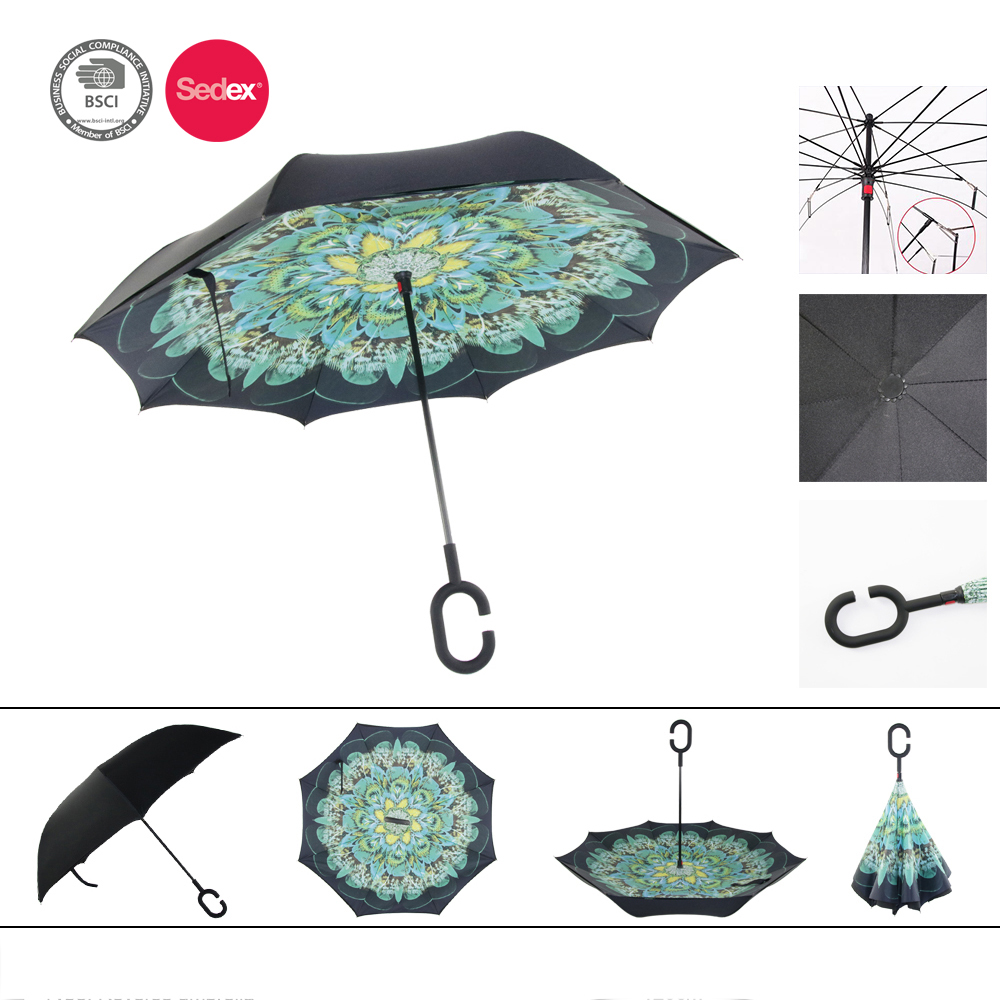 NEWEST INVERTED DESIGN - The mechanism of the beautiful windproof umbrella is inverted which gives the ability to close from the inside-out when opening the door or accesses the lobby room without dripping water after heavy rain. This authentic model prevents getting the car or floor wet, thus keeping dry and clean
WINDPROOF & WEATHER RESISTANCE -This windproof umbrella that withstand wind speeds in excess 60 miles per hour. Our stylish reverse umbrella is lightweight, compact, portable, quick dry, and corrosion resistance.
UV Protection: Made with Double Layer Anti-Ultraviolet(UPF>50) Pongee Fabric,Bagail Inverted Umbrella is Featured with "0" Light Transmittance to Prevent UV Radiation from Damaging Your Skin.
Reverse umbrella design prevents rain from wetting car seats. The c-handle frees your hands, and you can do more while you're holding the umbrella. The brand logo can be printed to better display the corporate image and culture. Fiberglass umbrella ribs makes the frame of the umbrella more stable.
---
Previous:
Promotional cheap price 21inch logo print manual open 3 fold custom umbrella manufacturer china
---